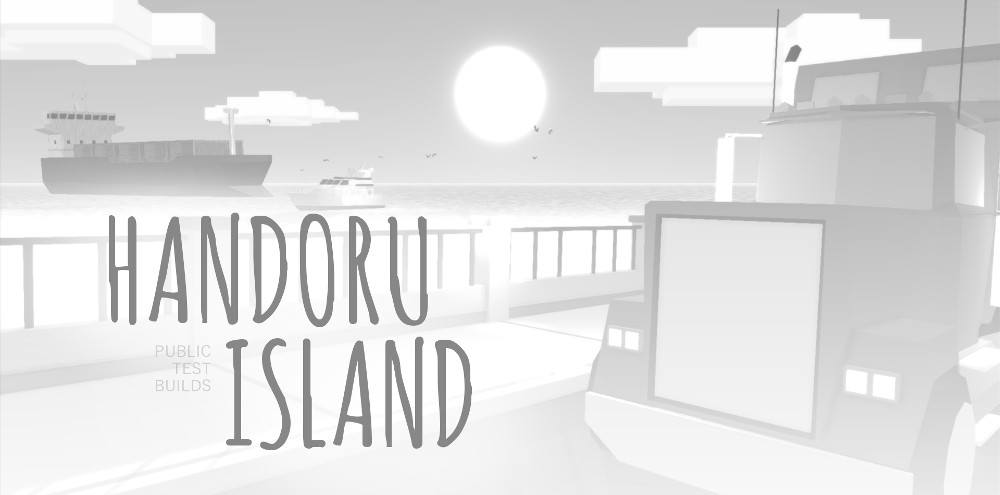 Handoru Island - Test Builds
A downloadable game for Windows
Uncle Vinny needs your help. His trucking company is in bad shape and he needs you to complete some jobs for him. Drive some of his trucks and vans to deliver trailers, crates and other cargo around the map, while you earn money and XP that will allow you to buy new clothes, vehicles, houses... or just have some fun exploring the open-world island and interacting with its inhabitants.
-- WORK IN PROGRESS --
Handoru Island is still in development and is partially inspired by some of the things I enjoy about games like Euro Truck Simulator 2, the GTA series and other similar open world games (I've always been fascinated by how the cities in those games are created), Tricky Truck... I'm making it on my own using Unity and assets from its store, or similar places, that I modify to my needs and others that I create from scratch, always trying to achieve the look and feel that I've envisioned for the game. So far, I'm quite happy with how everything is coming together.
While many of the gameplay elements I want in the game are already implemented and working (although some of them only partially or need more tweaking), the overall design is still open to changes and additions. There are some things I'm still testing to see if they fit well in the game or even if I'm able to make them work as I want to. I'll try to write updates about the current state of the game and future milestones in the dev logs and forums below.

-- PUBLIC TEST BUILDS --
I've been working on and off on this game for quite some time now and, although it isn't finished yet, I think it's a good time to start using this itch.io page to share public builds of the game while I'm still developing it, so people can help me test it to narrow down the requirements, find bugs or just take a look at how it's shaping up. It'll be somewhat similar to a public free early access (at least for now), some things in the builds may, and probably will, not always work or just not be implemented yet...

It's not a full game yet, so don't try these builds if you just want the complete experience, but I think some people may enjoy seeing it grow or just have fun with the game as it is.

You can use the Community Forums below to leave feedback. I'll create topics for specific things I'm interested in, but any input is welcomed. You can check the Feedback Guidelines topic to know more.

-- COMMERCIAL VERSION --
My ultimate goal is releasing a commercial version of the game on Steam (and maybe other sites later on), but only if it reaches a point where I feel like the game deserves asking money for it. In the meantime, I think sharing these public builds here could be a worthwhile experience. Hope you enjoy it.
-- A GAME BY --
Álvaro García | www.binarynonsense.com | @binarynonsense